News
Subscribe to posts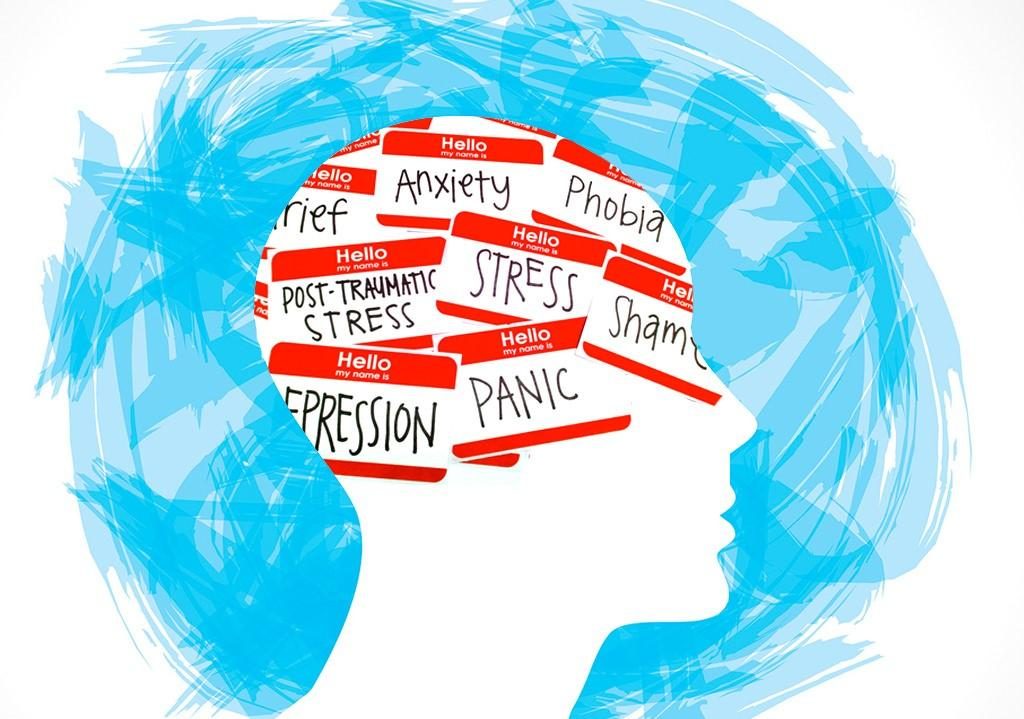 North Bergen Teachers Federation and HealthCare Assistance with Member Support (HCAMS), offers you a crucial stress relief webinar.
Friday, April 16, 2021, at 4:00 PM   View flyer for more information and how to join the webinar. (You MUST sign-in with your school Google email address.)
• Learn what 2021 laws will protect you and your job now!
• How your emotional temperature and stress impacts your home and work life
• What to do if you are in progressive discipline due to stress-related COVID-19 reasons
• Manage and release stress, and make realistic plans for a stronger, happier 2021
HCAMS: 


HealthCare Assistance with Member Support (HCAMS), the Union's Employee Assistance 
Program offers members the medical services they require to access care and mitigate 
discipline. HCAMS provides job protective services and support for behavioral health and 
substance abuse to you and your family at no cost. This confidential program is available 24/7. 


Presenter's Bio: Frankie Mallis, M.A., adjunct professor at Arcadia University, led organization efforts with 
United Academics of Philadelphia to unionize the adjunct professors in 2016 after winning Adjunct 
Professor of the Year. A graduate of Cornell University, she became a social worker before earning her 
Master's. Frankie is deeply committed to mindfulness, and wellness practices, and sharing them with 
others. She earned her 200-hour RT yoga certification in 2015.
Come join our book club!  We will be meeting virtually with our colleagues to engage in rich discussions which will provide us support in our shared visions and propel us forward with our teaching during this most interesting of times. 
"The work of engaging young people isn't about giving students a voice: they already have their own voices.  The work will teach them to use those voices with power." from The Civically Engaged Classroom. Copyright 2021
Contact Liz Govea for more information or to sign up! 
Meetings will be held on Thursdays between March 25th and May 13th from 4-5pm. 
Book will be provided courtesy of the NBFT.
Upon completion of book club meetings, you will receive 7 PD hours.
Join in on the conversation of equality in education, where every student feels safe, valued and empowered to learn, grow and to pursue their dreams.
In
We Got This,
Cornelius Minor describes how this conversation moved him toward realizing that
listening
to children is one of the most powerful things a teacher can do
. 
BOOKS will be provided to club members by the NBFT! 
Who: Open to all NB teachers (limit of 25)
When and Where: Tuesdays, Virtually 4pm-5pm (Sept. 15th Initial meeting) 
Contact: Liz Govea egovea@northbergen.k12.nj.us  Carol Toomey ctoomey@northbergen.k12.nj.us
NBFT Members get 10% off at the Learning Experience Daycare center on Kennedy Boulevard in North Bergen, New Jersey. Please visit their website below for more info:
The Learning Experience®
7108 Kennedy Boulevard
North Bergen, NJ 07047
Phone: (201) 624-8200
NorthBergen@TLEChildCare.com
Wishing these retirees all the happiness and joy retirement can bring! 
We know you're going to miss us a lot but you all deserve this retirement! 
Your dedication, knowledge, and experience will be missed. Good luck on your new journey!
Telehealth services are available and they're 
working.
In May, Union First provided telehealth services to over 100 union members and their families. Additionally, since the beginning of the pandemic, that number increases to nearly 300. The need is evident; the services are vital and available during this time.
Our telehealth network provides you with a roster of licensed, professional, and empathetic therapists. Their expertise covers a spectrum of issues, including:
| | | |
| --- | --- | --- |
| Anxiety | Depression | PTSD |
| Trauma | Stress | Divorce |
| Mood disorders | Bipolar disorder | Coping skills |
| Self esteem | Postpartum | Family conflict |
| Panic disorders | OCD | Grief |
There are a number of other subspecialty areas that our telehealth network covers as well.
Members need to know that they have a place to turn, professionals to talk to, and access to strategies that can positively impact their lives.
One phone call can change everything. Encourage your members to call the Union First lifeline at 
1-855-215-2023
. They can also email at 
jmeyer@unionfirst.net
. Our new website is coming shortly.
In solidarity,
Jeffrey Meyer
Director, Union First
Please view the information below that discusses the popularity of social emotional learning activities, including fun and easy ways to properly incorporate SEL in the classroom. The AFT is offering a new, free benefit—trauma counseling—to provide help and healing for our members, whenever needed, wherever a member may be.



AFT Announcements

AFT's Plan to Safely Reopen America's Schools and Communities
In the absence of a COVID-19 vaccine, the AFT charts a path to safely and responsibly reopen school buildings and other institutions crucial to the well-being and economic vitality of our communities.


Thank a Hero Sweepstakes
Help the AFT celebrate our heroes – teachers, nurses and healthcare professionals and public employees who are working on the frontlines right now – for the upcoming teacher, nurse and public service appreciation weeks. Nominate a hero (or enter yourself) to win dinner or books from First Book books by sending a message of thanks. Share My Lesson will select 75 winners.

---

Professional Learning Opportunities

On-Demand Webinars:

Reducing the Adverse Impact of the Coronavirus on Students and Families
Co-sponsored by Healthy Schools Campaign and Institute for Educational Leadership, this webinar shows how outreach that seeks to ensure students are supported and engaged requires leadership and action from schools, districts and community partners.
Navigating Content Challenges in the Age of Remote Learning
The effects COVID-19 has had on schools nationwide. This disruption may be a catalyst of permanent change, and strengthening teachers' abilities to educate their classroom despite these new circumstances is critical. In this on-demand webinar hosted by Education Dive's Brand Studio, discover how this unexpected shift is opening doors to the "new normal" for K-12 education.

---

Voices from Your AFT Community


SEL in a Squiggle
President of Frontier Central Teachers' Association Amber Chandler Amber Chandler discusses the popularity of social emotional learning activities including fun and easy ways to properly incorporate SEL in the classroom.

Heroes on the frontlines of COVID-19
With each day of the coronavirus pandemic, Americans have grown increasingly grateful for things we used to take for granted. This blog honors our healthcare heroes — the nurses, EMTs, doctors, orderlies, respiratory techs and other workers who put their health and lives at risk every time they report to the frontlines of this pandemic.

Meeting Student's Social and Emotional Needs Through Remote Learning
With the primary responsibility of supporting the social and emotional well-being of their students, James M. Arey, Vice President of the District 214 Education Association, explains how the team at Elk Grove High School is using a multi-tiered approach to adapt to this ever-changing landscape, in the midst of a pandemic.

---

Professional Tools & Resources

Teaching in the Age of Coronavirus: Week 3
Supporting students' well-being is especially challenging during the current global pandemic. In this blog post, UFT teacher Sari Beth Rosenberg details how the coronavirus pandemic has affected her students' AP Exam prep.

Coronavirus Lesson Plans and Resources
Almost daily, Share My Lesson is adding resources to the coronavirus collection. Check it out for new content on self-care and distance learning tips.

---

Featured AFT Member Benefit

Trauma Counseling Programs and Services
The AFT is offering a new, free benefit—trauma counseling—to provide help and healing for our members, whenever needed, wherever a member may be.

---

Helpful Links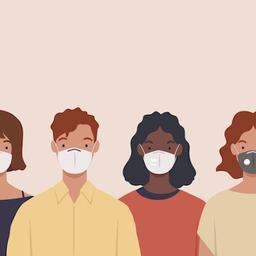 Social distancing can result in social isolation and loneliness, creating physical and mental health problems.
Before we delve into this more deeply, it's important to understand what exactly is "social isolation." Social isolation is a term that refers to the size of an individual's social network and the physical separation from his or her support networks.
Telehealth is available by calling 1-855-215-2023

There are two key ways that you can help your members address social isolation:
survey members for social isolation via building reps. and shop stewards; and
expand access to telehealth for mental health care
It's key to have a working understanding of how many members are struggling with social isolation. It doesn't need to be an exact count - but it does need to be a comprehensive effort to check-in on your members. 
Telehealth is available by calling 1-855-215-2023
Expanded access to telehealth is vital. Members need to know that they have an outlet, where a professional will be on the other end of the line to hear their concerns.
Social isolation is not to be taken lightly.