News
Subscribe to posts
Join in on the conversation of equality in education, where every student feels safe, valued and empowered to learn, grow and to pursue their dreams.
In
We Got This,
Cornelius Minor describes how this conversation moved him toward realizing that
listening
to children is one of the most powerful things a teacher can do
. 
BOOKS will be provided to club members by the NBFT! 
Who: Open to all NB teachers (limit of 25)
When and Where: Tuesdays, Virtually 4pm-5pm (Sept. 15th Initial meeting) 
Contact: Liz Govea egovea@northbergen.k12.nj.us  Carol Toomey ctoomey@northbergen.k12.nj.us
NBFT Members get 10% off at the Learning Experience Daycare center on Kennedy Boulevard in North Bergen, New Jersey. Please visit their website below for more info:
The Learning Experience®
7108 Kennedy Boulevard
North Bergen, NJ 07047
Phone: (201) 624-8200
NorthBergen@TLEChildCare.com
Wishing these retirees all the happiness and joy retirement can bring! 
We know you're going to miss us a lot but you all deserve this retirement! 
Your dedication, knowledge, and experience will be missed. Good luck on your new journey!
Telehealth services are available and they're 
working.
In May, Union First provided telehealth services to over 100 union members and their families. Additionally, since the beginning of the pandemic, that number increases to nearly 300. The need is evident; the services are vital and available during this time.
Our telehealth network provides you with a roster of licensed, professional, and empathetic therapists. Their expertise covers a spectrum of issues, including:
| | | |
| --- | --- | --- |
| Anxiety | Depression | PTSD |
| Trauma | Stress | Divorce |
| Mood disorders | Bipolar disorder | Coping skills |
| Self esteem | Postpartum | Family conflict |
| Panic disorders | OCD | Grief |
There are a number of other subspecialty areas that our telehealth network covers as well.
Members need to know that they have a place to turn, professionals to talk to, and access to strategies that can positively impact their lives.
One phone call can change everything. Encourage your members to call the Union First lifeline at 
1-855-215-2023
. They can also email at 
jmeyer@unionfirst.net
. Our new website is coming shortly.
In solidarity,
Jeffrey Meyer
Director, Union First
Please view the information below that discusses the popularity of social emotional learning activities, including fun and easy ways to properly incorporate SEL in the classroom. The AFT is offering a new, free benefit—trauma counseling—to provide help and healing for our members, whenever needed, wherever a member may be.



AFT Announcements

AFT's Plan to Safely Reopen America's Schools and Communities
In the absence of a COVID-19 vaccine, the AFT charts a path to safely and responsibly reopen school buildings and other institutions crucial to the well-being and economic vitality of our communities.


Thank a Hero Sweepstakes
Help the AFT celebrate our heroes – teachers, nurses and healthcare professionals and public employees who are working on the frontlines right now – for the upcoming teacher, nurse and public service appreciation weeks. Nominate a hero (or enter yourself) to win dinner or books from First Book books by sending a message of thanks. Share My Lesson will select 75 winners.

---

Professional Learning Opportunities

On-Demand Webinars:

Reducing the Adverse Impact of the Coronavirus on Students and Families
Co-sponsored by Healthy Schools Campaign and Institute for Educational Leadership, this webinar shows how outreach that seeks to ensure students are supported and engaged requires leadership and action from schools, districts and community partners.
Navigating Content Challenges in the Age of Remote Learning
The effects COVID-19 has had on schools nationwide. This disruption may be a catalyst of permanent change, and strengthening teachers' abilities to educate their classroom despite these new circumstances is critical. In this on-demand webinar hosted by Education Dive's Brand Studio, discover how this unexpected shift is opening doors to the "new normal" for K-12 education.

---

Voices from Your AFT Community


SEL in a Squiggle
President of Frontier Central Teachers' Association Amber Chandler Amber Chandler discusses the popularity of social emotional learning activities including fun and easy ways to properly incorporate SEL in the classroom.

Heroes on the frontlines of COVID-19
With each day of the coronavirus pandemic, Americans have grown increasingly grateful for things we used to take for granted. This blog honors our healthcare heroes — the nurses, EMTs, doctors, orderlies, respiratory techs and other workers who put their health and lives at risk every time they report to the frontlines of this pandemic.

Meeting Student's Social and Emotional Needs Through Remote Learning
With the primary responsibility of supporting the social and emotional well-being of their students, James M. Arey, Vice President of the District 214 Education Association, explains how the team at Elk Grove High School is using a multi-tiered approach to adapt to this ever-changing landscape, in the midst of a pandemic.

---

Professional Tools & Resources

Teaching in the Age of Coronavirus: Week 3
Supporting students' well-being is especially challenging during the current global pandemic. In this blog post, UFT teacher Sari Beth Rosenberg details how the coronavirus pandemic has affected her students' AP Exam prep.

Coronavirus Lesson Plans and Resources
Almost daily, Share My Lesson is adding resources to the coronavirus collection. Check it out for new content on self-care and distance learning tips.

---

Featured AFT Member Benefit

Trauma Counseling Programs and Services
The AFT is offering a new, free benefit—trauma counseling—to provide help and healing for our members, whenever needed, wherever a member may be.

---

Helpful Links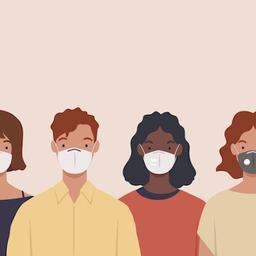 Social distancing can result in social isolation and loneliness, creating physical and mental health problems.
Before we delve into this more deeply, it's important to understand what exactly is "social isolation." Social isolation is a term that refers to the size of an individual's social network and the physical separation from his or her support networks.
Telehealth is available by calling 1-855-215-2023

There are two key ways that you can help your members address social isolation:
survey members for social isolation via building reps. and shop stewards; and
expand access to telehealth for mental health care
It's key to have a working understanding of how many members are struggling with social isolation. It doesn't need to be an exact count - but it does need to be a comprehensive effort to check-in on your members. 
Telehealth is available by calling 1-855-215-2023
Expanded access to telehealth is vital. Members need to know that they have an outlet, where a professional will be on the other end of the line to hear their concerns.
Social isolation is not to be taken lightly.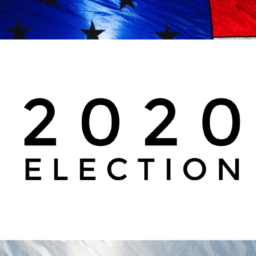 Last week, the AFT executive council spent our meeting evaluating the 2020 national election, particularly taking stock of the stakes, the state of the race at this moment, and what steps we can take now to help elect a president and Congress that share our values for a better life for working families, a voice at work and the preservation of our democracy. We also evaluated our AFT Votes Election 2020 program, the AFT's most robust member engagement program of any election.
It's been a year since we started the AFT's endorsement process, and we've had the largest, deepest engagement with AFT members and the candidates we've ever had. More than 300,000 AFT members have engaged personally in our Election 2020 work so far. This process has helped us hear from nurses, teachers, school support staff, bus drivers, adjunct professors, graduate employees, public employees and more from all over the country, and understand their aspirations and who they connect with and trust. At our executive council meeting, we reviewed our direct experiences with members and the feedback we've gotten from them: the 10 separate candidate town halls, five regional meetings (to date—there are more on the way!), multiple telephone town halls with hundreds of thousands of members around the country, member surveys and polls, our Public Education Forum 2020. It also helped us understand the state of play in the race, including the number of states holding delegate selections in the next few months, and we realized we needed to go from the listening and questioning phase and lean into the next step—the advocacy piece of this process.
While we found that our union has divergent views on who should be the Democratic nominee, there is no question that AFT members from all over see Donald Trump is an existential threat to the values and aspirations of our families, our communities and those we serve. And while our members have a respect and admiration for Mayor Pete Buttigieg, Sen. Amy Klobuchar and Tom Steyer, they gravitate toward Vice President Joe Biden, Sen. Bernie Sanders and Sen. Elizabeth Warren because of their leadership in public education, affordable higher education, healthcare, labor and civil rights.
Therefore, our executive council is encouraging our members to actively support Biden, Sanders and/ or Warren because they share our values, have demonstrated effective leadership through their records, have earned significant support within our membership, and are best positioned to achieve meaningful and lasting victories on the issues that matter to us most.
The executive council's resolution encourages our members and leaders to become involved in one of these three campaigns. We announced this decision in a national telephone town hall last week with more than 47,000 AFT leaders and activists from all over the country.
Our union knows that Bernie, Elizabeth and Joe share our values, and we know we can count on them. Each has been a strong and reliable friend and advocate on critical issues such as ensuring safe and welcoming environments in our schools, our hospitals and our communities; investing in public schools, colleges and services that are necessary to fund our future; protecting the freedom to teach and the freedom to care so we can meet our students' and patients' needs; fighting for the freedom to live securely on one job's wages, with a decent retirement and the right to join a union, and without catastrophic healthcare costs or crushing student debt; and fighting the destructive hate, bigotry and divisiveness that is undermining our democracy.
We felt it was important to take this step now, while there are a number of critical contests still to be decided. This is the most important election of our lifetime, so our members want to shape the race, not chase it. By the end of March 2020, more than 65 percent of the delegates will be allocated, and it is essential that our affiliates, our members, and our leaders engage and support candidates now, if we are to effectively influence the political dialogue. And this includes leaders providing their individual support as they feel compelled to voice their own preferences.
Our union thrives when democracy is strong and members are engaged, so I'm sharing our resolution along with possible steps you can take to get involved and encourage others to be part of this process. We've already seen a number state and local affiliates endorse Biden, Sanders and Warren. Leaders across the union have announced their personal preferences. And we have rank-and-file members running for delegate for the candidates they are most passionate about. While I haven't announced my personal support for a candidate, the AFT vice presidents, the other executive officers and I may make personal announcements in the coming weeks.
Additionally, as we discussed at the regional meetings and the telephone town hall, we need you to engage directly with your members at the state and local levels and, if you so choose, with one or more of these three candidates
What are some ways you can get involved? You can:
Send a letter or email to members of your local, or host a conference call with your local's activists, to urge their engagement with the presidential—and down-ballot—races. Using Action Network, we will be syndicating an email to all of our affiliates that you can send to your members about this resolution and next steps. Visit AFTvotes.org for the most up-to-date information on the candidates and their positions on the issues.
Run to be a delegate
to your party's national convention, and encourage your members to do the same. Visit AFTvotes.org or contact the AFT's political department at 202-879-4454 for more information.
Volunteer for a campaign. We encourage you to check out:
joebiden.com/take-action
berniesanders.com/volunteer
elizabethwarren.com/volunteer
Register young people to vote, and get out the vote! -
whenweallvote.org
Help engage even more members in discussions, telephone town halls, labor walks and other campaign activities.
Show up online—celebrate our endorsement process, your favorite candidate's victories and your AFT union values on social media as we head toward the 2020 general election.
We are so grateful to you and our whole union for the leadership and commitment it is showing at this juncture. As educators, healthcare providers and public employees, we have an even greater responsibility, as we are trusted messengers at a time of significant disinformation campaigns that have sown mistrust and division in our country. We know it will be an intense year ahead and the stakes couldn't be higher. So please accept my most sincere thanks for all you do, and will do, for our union and our country. We're counting on you.
In unity,
Randi Weingarten
AFT President
You can read the entire resolution
here
. We also have a
Q&A document
regarding the resolution to help you answer any questions that might arise.


NEW DISCOUNT PROGRAM FROM AFT MEMBER BENEFITS




Dear AFT Affiliate Leader




Please share with your members.




NEW DISCOUNT PROGRAM FROM AFT MEMBER BENEFITS




Office Depot/Office Max Discounts




up to 55% on 300+ core office and school products and office/school breakroom products and cleaning supplies
up to 30% on office services like printing and tech support
free shipping on purchases over $50.00
download a discount card to use in the store or request a personalized discount card when you create an account

 

This is a 

MEMBERS ONLY

 Discount and can only be accessed through the AFT Members Only site.  




Four easy steps: 




login to AFT members only site
click on Office Depot
create an account at Office Depot
start shopping




How to login to AFT members Only Site:













When you get to the members-only site you can print a temporary membership card, request a replacement or update your account information.




*there may be a delay in getting a number if you are a new member or are not yet in our membership system